Teeth Whitening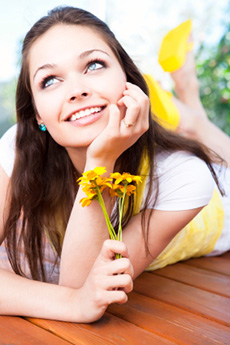 Have you ever seen someone with a smile so bright you wondered how they got such beautiful white teeth? Having a bright white smile really does make you stand out. And who wouldn't want to smile all the time with such a fabulous smile?
Dr. Thompson at Battle Mountain Dental is happy to provide two teeth whitening systems to whiten teeth. We want you to smile and dazzle others with just how beautiful and white your smile is and tooth bleaching is a great way to do this.
To whiten teeth, we offer:
ZOOM!® Teeth Whitening
Zoom! is a fabulous tooth bleaching system to whiten teeth. There is so much to love about Zoom teeth whitening! Zoom teeth whitening takes just about an hour to whiten teeth. You can get your tooth bleaching over your lunch hour! The Zoom teeth whitening system is simple, too. The dentist prepares your gums and lips and then paints on the Zoom teeth whitening gel. Then he shines the special Zoom teeth whitening light. He does this process three times. When the tooth bleaching process to whiten teeth is complete, you will have whiter teeth–sometimes five times whiter or more! You walk in with a dull smile. You walk out with a dazzling smile. What could be better?
Professional Take-Home Teeth Whitening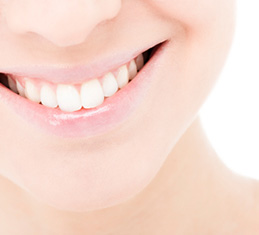 Forget about getting a tooth bleaching system from the market or local drug store. Our professional take-home teeth whitening system is better than anything you can buy over the counter. We custom make trays that fit your teeth precisely. Every night, you will put the professional take-home teeth whitening gel into the trays and then leave the trays in a few hours or overnight. Within a few weeks, you will have whiter teeth. This is an excellent system that can give you a whiter smile.
Often we will recommend using both tooth bleaching systems–Zoom to whiten teeth initially and then the professional take-home teeth whitening system as a touch up to whiten teeth if they begin to look dull.
Call today and let's get your smile so white, you won't believe it!