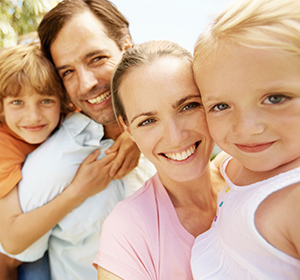 Dr. Todd Thompson of Battle Mountain Dental is excited to be your family dentist! For you and your loved ones, this family and general dentistry practice offers many procedures well suited to give you a smile that is healthy and beautiful.
Extractions
A skilled family dentist performs teeth extractions that can be more comfortable than you may think. Family dentist Dr. Thompson offers dental sedation for the removal of teeth and any other procedure you have if you suffer from dental anxiety.
Fillings
If you have cavities, we offer tooth-colored fillings. Because these are non-metal and contain no mercury, they are a much healthier dentistry treatment for you and your family.
Wisdom teeth removal
Not everyone needs their wisdom teeth removed, but if you or one of your loved ones does, Dr. Thompson is here to provide this procedure.
Periodontal therapy
Far more Americans have gum disease than you may think. Because this can lead to tooth loss, we offer periodontal therapy as one of our general dentistry and family dentistry treatments.
Bonding
If you have small cracks, chips, or a misshapen tooth, bonding can work as an effective repair. Your family dentist molds material and bonds it to your teeth to make them look and feel complete and attractive.
Digital X-rays
Dr. Thompson implements the latest in general dentistry and family dentistry dental technology by offering digital X-rays, which are more precise and less invasive than traditional dental X-rays.
We want you to feel comfortable at our office, so with all procedures, we offer dental sedation. We also have a friendly team and homey atmosphere and would be pleased to be your dental home. Dr. Thompson is thrilled to offer so many general dentistry and family dentistry procedures. You can choose us as your one-stop dental practice!
We would love to show you around and work with you to give you and your loved ones healthy, beautiful smiles. Call us today to set up an appointment!