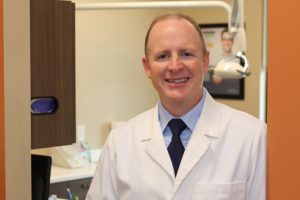 Welcome to Battle Mountain Dental! Here in our office, our lead dentist is Dr. Todd Thompson. He's a fantastic and highly experienced dentist, whom we are lucky to have in our practice. Dr. Thompson truly believes in treating the whole you—not just your teeth—and stands ready to change lives through excellent dentistry!
Dr. Thompson was born and raised on the west side of Las Vegas, Nevada. He attended Brigham Young University, from which he graduated in 2002, with a bachelor's in finance. While there, he met and married his best friend, Cassie, who graduated alongside him with a physics degree.
After graduation, Dr. Thompson started dental school at UNLV School of Dental Medicine, while Cassie taught high school physics. After finishing dental school, he and Cassie decided to move North to Battle Mountain. He has been practicing dentistry here ever since.
Dr. Thompson believes fully in continuing education and regular training, and he practices what he preaches. In fact, he has taken hundreds of hours of continuing education courses in order to be thoroughly trained in Implants, Dental Surgery, Cosmetic Dentistry, TMJ disorders and treatment, and IV Sedation.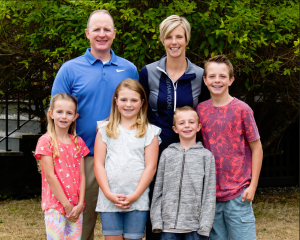 Since moving here to Battle Mountain, Dr. Thompson has been elected to three terms as a Lander County School Board Trustee and is currently serving as president of the board.
He also loves to serve not only his own community, but people around the world. He and his wife regularly volunteer for humanitarian missions. To date they have worked in Guatemala, Tonga, the Dominican Republic, and Honduras.
They also participate in the Smiles for Life campaign every year, which raises money for children's charities and local children's organizations.
Despite all of the places they have seen, and the people they have met, the Thompsons' number one priority is family. Nothing is better than getting to spend some good, old-fashioned quality time with their four amazing kids!
Learning about your doctor is great, but let's talk about you and the high quality dental healthcare that you deserve. Dr. Thompson is thrilled to have a chance to help others through dentistry. He can't wait to meet each and every one of you to learn your story!
---