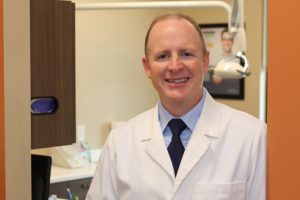 Welcome to our Practice. I am a Nevada native and was born and raised in Las Vegas. Growing up I was always a BYU fan and was very excited to be a student there. While attending BYU I met and married my lovely wife Cassie. We graduated together in 2002, my wife with a Physics Degree and I got a Bachelors in Finance with all the pre-requisites for Dental School in addition. We then headed back to Las Vegas where Cassie taught High School Physics, and I attended the UNLV School of Dental Medicine for my Doctorate degree in Dental Medicine, and was blessed to receive the WICHE scholarship.
I began practicing dentistry in a few traditional offices and also went into elementary schools to perform dentistry on young children. One of my favorite things to do was taking kids into out-patient surgical centers where we could do treatment for those very young who could not have in-office procedures.
In early 2008 we made the decision to make Northern Nevada our home and we moved to Battle Mountain where I have been practicing ever since. I have focused on expanding my training to provide the best care and additional services. I have taken hundreds of hours of continuing education to be thoroughly trained in Implants, Dental Surgery, Cosmetic Dentistry, Orthodontics, and IV Sedation.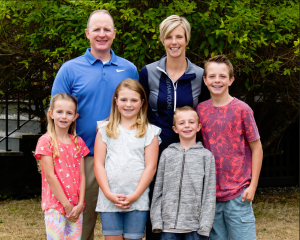 Since living here in Battle Mountain, I have been elected to two terms as a Lander County School Board Trustee and am currently serving in that position. One of our favorite things to do is volunteer for Humanitarian Missions and give back to those less fortunate. To date we have served in Guatemala, Tonga, the Dominican Republic, and Honduras. Nothing is better than helping my wife raise our four children and the busy life that that entails. I hope to meet you soon and get to know a little more about your story.
---