Sedation Dentistry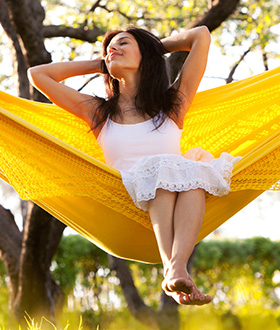 Do you have dental work that needs to be done but are too nervous to get that work done? Have you ever made appointments to see the dentist but at the last minute, you canceled or simply didn't show up? Are you in pain right now, but still feel too anxious to see a dentist? Have you had bad experiences at the dentist and wish there was a way you could get dental work done without feeling such fear?
If so, you probably suffer from dental anxiety. And you aren't alone. Many, many Americans suffer from this same issue.
At Battle Mountain Dental, Dr. Thompson is pleased to offer sedation dentistry to his patients who suffer from dental anxiety. The sedation dentistry procedures we offer are oral conscious sedation and IV sedation.
What is Oral Conscious Sedation?
Oral conscious sedation is a type of sedation dentistry that is administered by pill. Patients take a tablet about an hour before their dental appointment. A friend or family member is tasked to drive the patient to and from the appointment. The dentist can administer another dose at the office if required. Patients who participate in oral conscious sedation are awake, but relaxed and comfortable throughout their procedure.
Advantages of Oral Conscious Sedation
Anxious patients get to feel totally relaxed and comfortable during any procedure.
Oral conscious sedation requires no needles or gas.
Oral conscious sedation is easy to administer.
Oral conscious sedation removes dental anxiety and can even help with pain.
Patients who have been administered oral conscious sedation may be able to save time by having more than one procedure done during a single appointment.
Patients who have been administered oral conscious sedation stay awake but may not remember their procedure afterward.
What is IV Sedation?
IV sedation stands for intravenous sedation, which means the dental sedation medication is administered through the veins.
Advantages of IV Sedation
IV sedation works rapidly, so you can feel relaxed and comfortable quickly.
For most people, IV sedation takes away your anxiety and pain.
Even though you may be lying in the dental chair with your eyes closed, IV sedation is not meant to help you sleep. You will be awake and aware, just not as easily reactive to outside stimuli.
Being completely relaxed means you may be able to have more than one procedure during your visit with us. This saves you time!
Because you are relaxed, there is a good chance you may not feel pain during your treatments.
If you struggle with a bad gag reflex or it's hard to sit in the dental chair for a long time, IV sedation is a good dental sedation treatment.
You may not remember much about your treatment during your visit with us.
Dr. Thompson monitors the IV sedation medication closely so you can feel comfortable and relaxed during your entire procedure.
There are no long-term effects from IV sedation.
Please note, you will need a ride home from your appointment. For dental anxiety, call us today. We can give you the treatment you want and need and you may even begin to look forward to your visits with us!